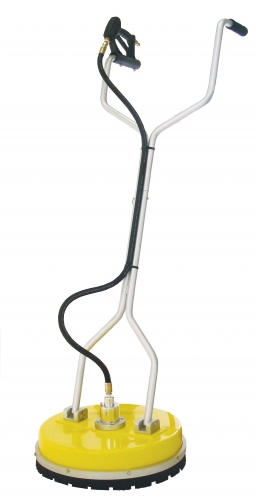 Pressure Washer – Roto Wash (suit Petrol Unit)
The "Whirl-a-Way" flat surface cleaner is a powerful and reliable tool to decrease the cleaning time of professional contractors. Our units are used for high pressure cleaning of driveways, concrete floors, parking lots, factory/workshop floors and much more. The benefits of using a Whirl-a-Way are clear: effective, shorter working times, enormous energy savings and a long useful machine life due to our quality. You will be able to complete your pressure cleaning tasks in the shortest possible amount of time.
Pricing
Add this item to your enquiry cart.
Add to Enquiry